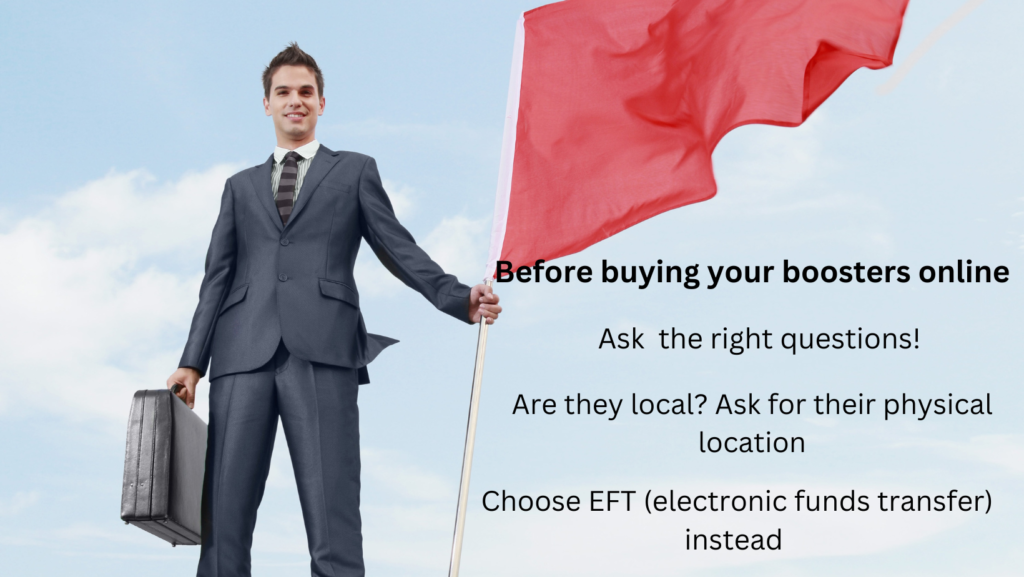 RED FLAGS
There are numerous companies and websites claiming to provide this service, but there are some red flags we should be aware of. South Africa, like many other countries, has laws prohibiting the use of mobile phone boosters that have not been approved by the governing body in charge, ICASA. Illegal use of an ICASA-unapproved booster carries an R50.000 fine or imprisonment.
Here are some Red Flag to watch out for when buying a signal booster online.
The location of these businesses is one of the Red Flag to watch out for basically naturally, their online presence will always display .com instead of .co.za. When it comes to providing services and providing after-service care, this is crucial. Some of these businesses simply sell online and leave you hanging after money is received. Before making any online purchases, always check to see if they have a real physical presence in the country. 
Online payments only is the third cautionary sign. This should prompt you to demand an EFT to a local bank accountand to learn more about it. Since they are not local, they insisted that you always make your payment online. Ask for the local bank account whenever possible to confirm their presence.

Check the booster to see the ICASA sticker on it before making your purchase to avoid landing yourself in a big fine or imprisonment.
---