1. Introduction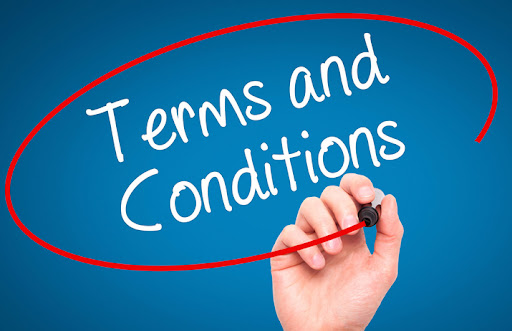 Hello and Thanks for using SmartBoosters service, website or our products and partners product displayed on our website ( the "Service", "Website" or "Product" correspondingly), or accessing any content or material that SmartBoosters provided for or and on behalf of our partners you with through the Service or on the Website (the "Content"), you are concluding an agreement with the Sartboosters subject details of which are mentioned at the bottom of this Terms and Conditions section.
Your agreements with us includes these Terms and Conditions ("Terms"), our Privacy Policy, Return Policy and Delivery Terms. You admit that you have read and understood the Agreements, agree to accept and follow these Agreements. If you don't agree with (or cannot comply with) the Agreements, then you may not use the SmartBoosters Service or consume any of its Content or Products.
We kindly ask you to examine the Agreements attentively. They include important information about Smartboosters Products and Services we are glad to offer you, placing orders in the SmartBoosters online store and user guidelines.
2. Enjoying Our Products and Our Partners 
2.1 Our products and Our Partners Products
We offer a great variety of Mobile signal boosters products ("Products") for every customer's need. SmartBoosters products range from repeaters for home and office to repeaters for industrial use. our home and office repeater line is intended to improve mobile signal reception for common mobile phone users. . Models of every our repeater line differ in power (13-23 dBm) or coverage area (up to 5500 m2) and network(s) supported (GSM/EGSM, DCS, WCDMA, LTE1800, LTE800, LTE2600).
We cannot guarantee that a all product ill always be available at all times.  Also note that models variation and technicalities can occur at anytime without notice from our partners.. We also reserve the right to change prices for our Products without prior notice.
2.2 Placing Orders
1) You acknowledge that the Products purchased in SmartBoosters online store under these Terms are meant for personal non-commercial use only and may not be resold. If you're eager to resell our products Products. you will need to contact SmartBoosters on the phone, by e-mail or skype or by filling out a contact form on the Contact page on SmartBoosters Website and we'll discuss partnership or resellers terms and conditions. For more informations on partnership or resellers programme check out out resellers page..
2) SmartBoosters doesn't bear any responsibility for your loss, delay or failure to process your order or receive the Product because of false or unclear data provided while making an order at SmartBoosters Website.
3) You give your consent to give your personal information when placing an order at our Website. Note that we may use your personal information for internal matters only and never disclose it to any third party. More on the way we handle your personal data find out in our Privacy Policy.
4) You may place an order in SmartBoosters online store if you're 18 and more years old. It's also obligatory to have an active e-mail address and a phone number at which you can be contacted.
5) SmartBoosters reserves the right to accept or deny your order at any reason at any time without explanation. in the event that your order id rejected you ill be given full refunds..
2.3 Price and Payment
1) Prices on SmartBoosters Website can be quoted in South African Rand, Euro, US dollar, UK pound or other currencies according to your geographical location. You must pay in the currency in which the Product price quoted or selected on our Website.
2) Payment is required before the Product is shipped only. After you've placed an order in SmartBoosters online store SmartBoosters is entitled to receive the payment in the amount of the order you made.
3) We receive payments for the goods purchased online at our Website by means of the following payment methods only:
Credit card (Visa, MasterCard, American Express, Maestro)
PayPal
Bank transfer
4) SmartBoosters reserves the right to accept or reject the payment made by any method.
5)  To guarantee safeguard of your personal information, SmartBoosters never hold your credit/debit card data. This data is held by third party payment systems.
6) Your credit card company can perform security check to confirm that it is you are placing an order.
3. Warranty
Our Standard  Product's warranty period is 2 years from the day of purchase. If you paid for an extra year of warranty service, warranty period extends to 3 years. The purchased Product can be returned for free repair or replacement only within the warranty period.
In case you choose to repair or replace the Product, you will be in charge of all shipping costs.
Please, pay attention to the return procedure of the Product purchased in Huaptec online store:
Contact Us 
Send the Product to HiBoost Technical Department to the address provided by our support manager. Physical address at which return can be sent to will be provided to you.
Technical Department specialists are to check the received Product within not more than 14 days period.
If the products is certified working by our technical department the same product will be returned to you ..

If the returned product is deemed faulty, the below conditions may be applied to your case.
Product Exchange or Repairs
3.1 Warranty Exchange, Repair Policy
In case the customer chooses Product replacement or repair, the customer is in charge of delivery cost.
In case of Product repair, technical specialists define repair period after defects checking and then inform the customer. Total period can't extend to more than 3 months after HiBoost receives the product.
In case of Product replacement, technical specialists define new Product delivery period after defects checking and then inform the customer. Total period cant' extend to more than 3 months after HiBoost receives the Product.
4. 15-Day Money Back Guarantee
If you're not happy with a booster purchased in SmartBoosters online store, you can return the product within 15 days of your receipt of this product. if the product is returned in good condition with 15 days the customer will sure get a full refund. .
Return the product in original perfect condition, not damaged or worn-out
Return the product in the original package it was shipped
Return the product in the same full kit it was received including original cables, accessories and other components
Fill out a RMA form
Take care of all shipping cost
More on 15-day Money Back Guarantee and Warranty conditions please check out our 
Return Policy
 page.
5. Сopyright
Users of SmartBoosters Website may download or print any or all the materials on the Website for personal use only, on condition that they neither make any changes to the materials, nor delete or change any copyright or trademark notices. None of the information on HiBoost Website may be copied, distributed or transmitted in any way for commercial use without the express written consent from the part Koko Balthazar PTY Ltd. Koko Balthazar reserves full ownership of and intellectual property rights on any material downloaded from this Website.
6. Liability and Disclaimer
Note that there may be technical inaccuracies or typographical errors in any information on SmartBoosters Website. We reserve the right to correct any error or omission on the Website, or change any information on the Website without prior notice. SmartBoosters may also upgrade and/or make any changes in the products and/or in its technical specifications at any time without notice.
SmartBoosters does not warrant the accuracy or completeness of the materials or the reliability of any advice, opinion, statement or other information displayed or distributed through the HiBoost Website. You acknowledge that any reliance on any such opinion, advice, statement, memorandum, or information shall be at your sole risk. We reserves the right, in its sole discretion, without notice.
Our website can contain links to other websites. Note that such websites are not under the control of SmartBoosters and they are not governed by their Terms and/or other Agreements. HiBoost is not responsible for the contents of any linked site or any link contained in a linked site, or any changes or updates to such sites.
7. Contact us
If you have any questions concerning the Terms, other Agreements or SmartBoosters Service, please contact SmartBoosters Customer Service by visiting the Contact Us page on our Website.
Thank you for acknowledging our Terms. 
Contracting entity:
Koko Balthazar PTY ltd
24 Republic Road, Randburg, 2194
Johanesburg, South Africa