Description
HiBoost Vehicle booster HiWay-5S is a 50dB, ultra cell phone signal booster that provides a complete solution for all vehicles. Improve 2G ,3G and 4G cell phone signal strength for
voice and data, especially in poor signal areas. With standardized industrial level design, strict testing and competitive pricing, the HiWay-5S provides a superior communication experience with clearer calls and faster data speeds than ever before.
This most up to date vehicle booster is truly one of its kind and is ideal for literally all types of transformational Mobile signal improvement in any means of transportation.  This would include Yachts, cruises, ships, caravans, cars, boats, trucks, buses and so many more.  It integrates the most powerful consumer boosting technology with remote monitoring via a free mobile app known as Signal Supervisor which is available on the Google Play store.
It is truly a smart solution that will help you stay connected wherever you're driving, sailing or travelling. The device fits into any kind of vehicle, either a passenger car, or a van, truck so much as boats.
Supporting 5 frequency bands, HiWay-5S improves GSM, 3G and 4G signal all at once and is compatible with all mobile operators performing in South Africa, all over Africa & worldwide.
Standard Kit Includes
*HiWay-5S(C27-5S-EU )mobile signal booster
*Outdoor magnetic antenna
*Indoor Patch antenna
*Input DC 12-24V, output 5V/3A cigarette lighter with 1.8m
*USB power cable
EASY SET-UP AND MONITORING VIA MOBILE APP
HiWay-5S car signal booster is powered by a free HiBoost App, Signal Supervisor. Now you can control your booster directly from your phone or tablet at anytime from anywhere and benefit from much easier and more efficient installation.
  Go through all installation steps with super clear and simple app guide
   Find the best position for the outdoor antenna with a professional signal meter tool
   Keep informed on booster performance status thanks to push notifications
   Receive assistance online from competent tech experts
CERTIFICATIONS
This device is ICASA Licence exempt and in compliance with the South African and  the international health and safety regulations (CE RED 2014/53/EU, RoHS, ISO 9001:2015)
The result you get from our boosters is taking you from a no signal scenario to a full mobile phone signal coverage.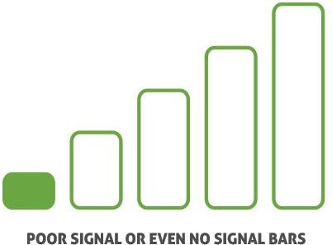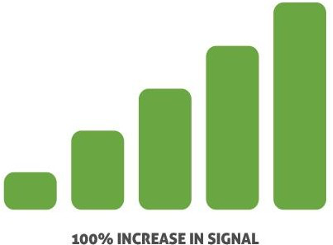 TECH SPECS
| | |
| --- | --- |
| WORKING BANDS | 800, 900, 1800, 2100, 21600 MHz |
| UL FREQUENCY RANGE | 832-862 / 880-915 / 1710-1785 / 1920-1980 / 2500-2570 |
| DL FREQUENCY RANGE | 791-821 / 925-960 / 1805-1880 / 2110-2170 / 2620-2690 |
| SUPPORTED STANDARDS | EGSM, WCDMA, DCS, LTE800 and LTE2600 |
| MAXIMUM GAIN | 50 db |
| MAXIMUM POWER | Uplink 16dBm, Downlink 8dBm |
| POWER SUPPLY | Input DC 12-24V, output DC 5V/3A |
| INPUT & OUTPUT IMPEDANCE | 50 ohm |
| I/O PORT | SMA-Female |
| OPERATING TEMPERATURE | -45ºC~+55ºC |
| STORAGE TEMPERATURE | -40ºC~+80ºC |
| RELATIVE HUMIDITY | 95% |
| BAROMETRIC PRESSURE | 55 kPa -106 kPa |
| ENVIRONMENT CONDITION | IP40 |