Description
 XTRA All Voice 2500 2G & 4G Booster – 2500sqm
Vodacom |Telkom| Cell C | MTN Voice, Text & LTE 4G Data
Networks covered: Orange|Mascom|Airtel|Zamtel|Econet|Telecel|Movitel and many more
The Ultra All Voice 2500 2G & 4G booster is specifically built for people requiring signal improvement for all networks on their mobile phones and other devices for all South African and African classic 2G voice calls, SMS + high-speed LTE 4G data networks.
Our Ultra All Voice 2500 2G & 4G Booster is compatible with all South African & African Networks that relies on 900/1800MHz frequencies for their voice calls/text and high speed 4G LTE for a wider coverage area of up to 2500 Sqm2
It comes with an installation manual similar to all of our other boosters, will make it easy to install. This Ultra All Voice 2500 2G & 4G Booster increases the signal coverage for up to 5,000 m2 and can be used by up to 300 users at once.
The Ultra All Voice 2500 2G & 4G Booster 900/1800MHZ  is a device made for customers looking to amplify their mobile phone signal coverage for all South African & African Networks voice calls, SMS & 4G LTE Data with the only possible exception of Telkom 4G data. It operates on GSM  900/1800Mhz frequencies which are popular bandwidths for voice, SMS & LTE 4G in South Africa & Africa. This device will improve signal coverage for up to 2500 square metres in your offices, warehouses, clinics, hospitals, farms, mines, big homes, shopping malls, hotels, indoors or outdoors etc.
Ultra All Voice 2500 2G & 4G Booster offers an ever increasing signal coverage of mobile telephone in an area of up to 2500 square meters which can lead to the eradication of telephone calls, sms and impressive uploading and downloading of the LTE 4G data rate. The repeater is designed to prevent drop calls, missed calls, delayed messages and low Internet data coverage from ever experiencing again.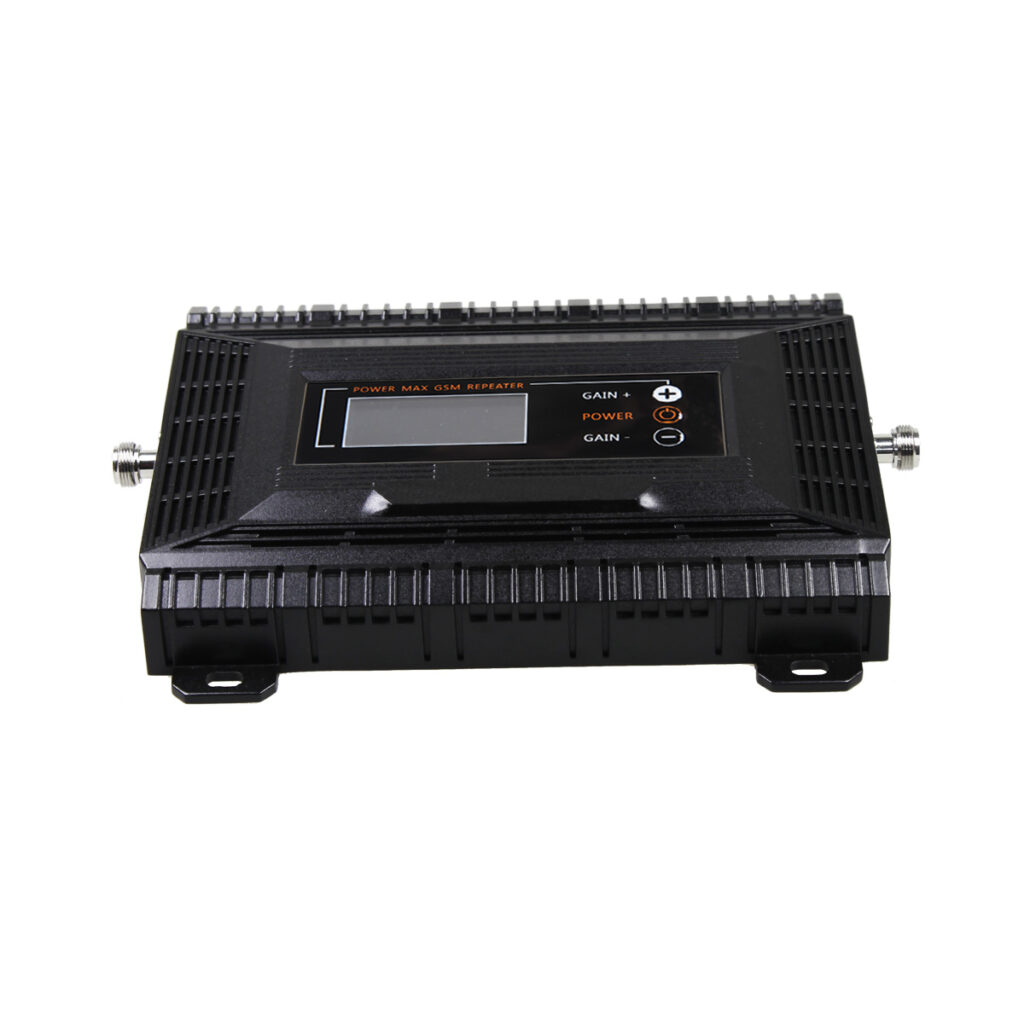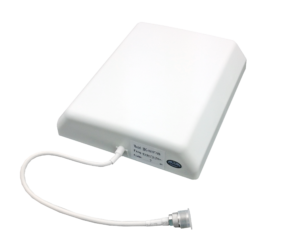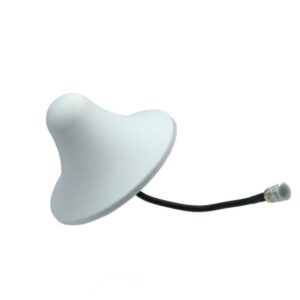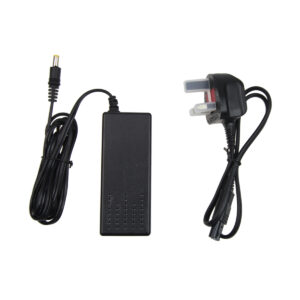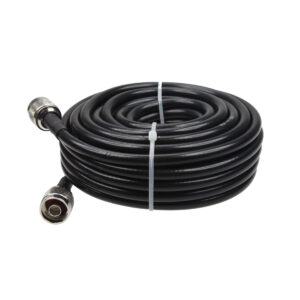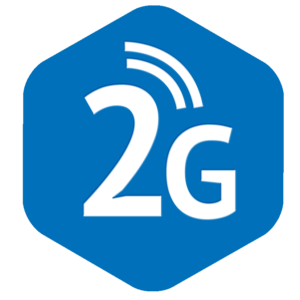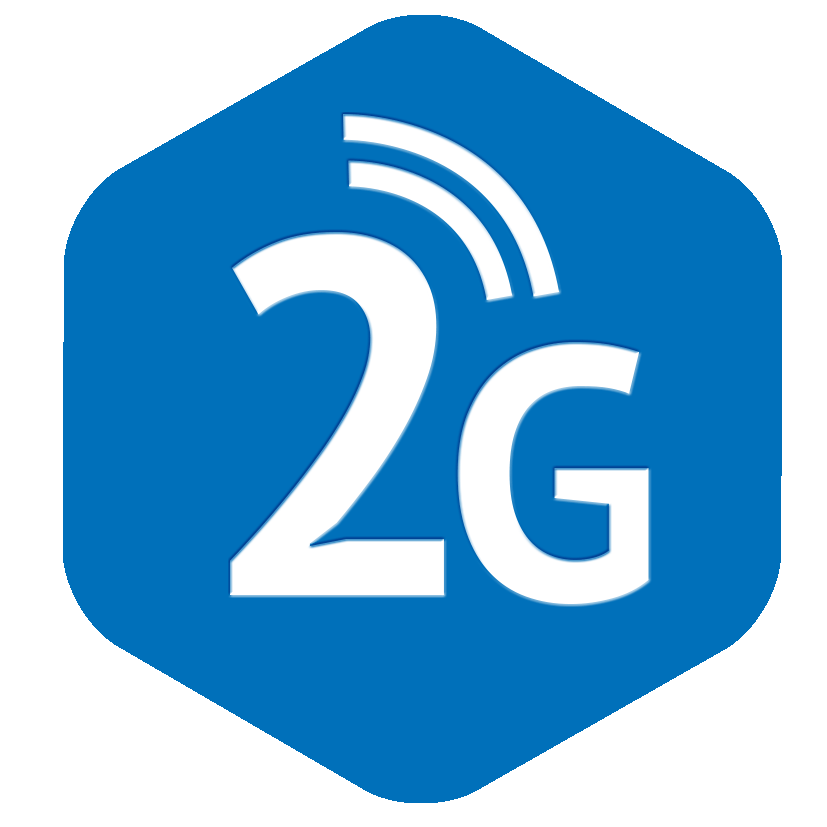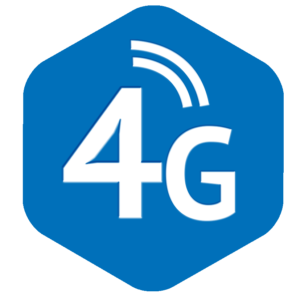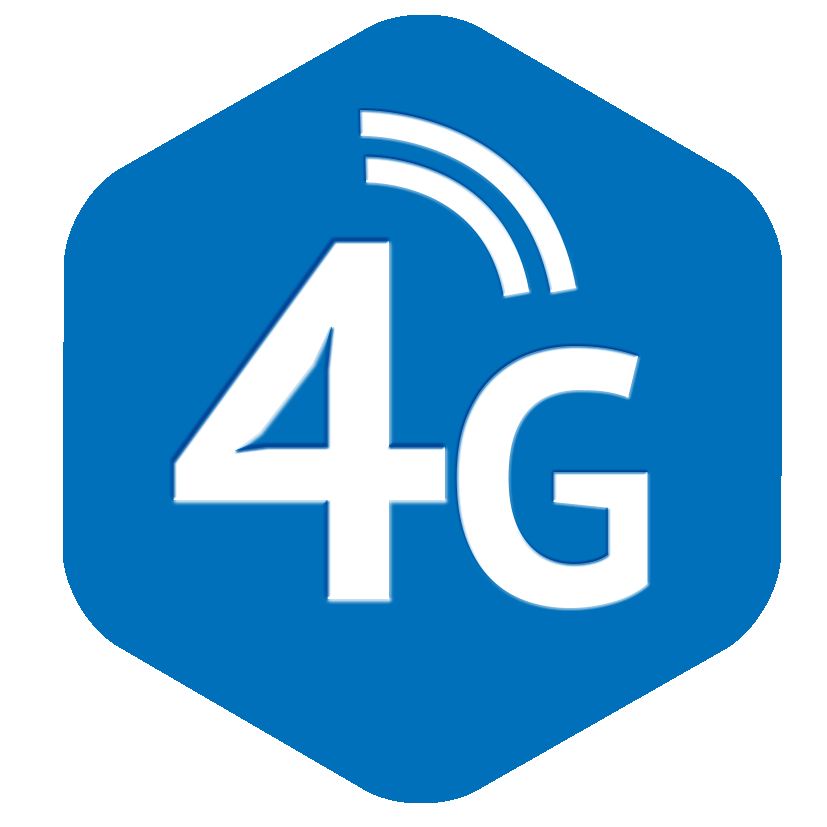 It comes with an easy to follow installation manual that will make the setup a very seamless and straight forward process, similar to all of our other system application boosters/repeaters/amplifiers.
Should you wish to extend signal any further than 2500sqm in any particular rooms or corridors a Distribution Antenna System is highly recommended and for more info about this process, please contact us and we'll explain in more detail.
With the only possible exception of Telkom 4G data, the Ultra All Voice 2500 2G & 4G Booster 900/1800MHZ is a system made for customers looking to magnify their cell phone signal coverage for all voice calls, sms & 4G LTE data for South African & African Networks. It works on frequencies GSM 900/1800Mhz which is a popular bandwidth in South Africa and Africa for voice, SMS & 1800Mhz LTE 4G that will also boost internet data on all networks including the Virgin & Rain network.  (Note that, since Telkom usually runs 4G on a different frequency in some areas, It might be the only network that sometimes may not experience boosted LTE enhancements, however the 2G Voice & Sms improvement is guaranteed).
Ultra All Voice 2500 2G & 4G Booster produces a reliable, unbroken & steady improvement for mobile phone signal coverage in an area up to 2500 square meters.  This leads to the thorough elimination of call drops for both calls, sms and empowers speedy LTE 4G data speed uploads and downloads. The enhancer is guaranteed to ensure that you never struggle with any drop calls again, no missed calls, no delayed text messages and no drops or low internet data coverage.
The mobile signal enhancer/amplifier/repeater/booster is delivered with the following standard kits: 10 metre high quality coaxial cable, Outdoor GSM antenna that will be installed outside the building, a GSM/DCS PRO 900/1800MHZ  that's installed indoors, power supply and a whip aerial for (internal use)
Once set up is completed as described below and your device is switched on, you will start experiencing full phone signal in the intended coverage area right away.
Because of who we are and what we believe in.  Our confidence in our products enables us to offer a two-year to 3-year replacement warranty on almost all our products and even better a 15-day money-back guarantee.  It is simple and straight forward, just try it and if for any surprising reason, it ever happens that it is not performing, feel free to give us a call and we will be happy to help.
How To Set Up Your Solution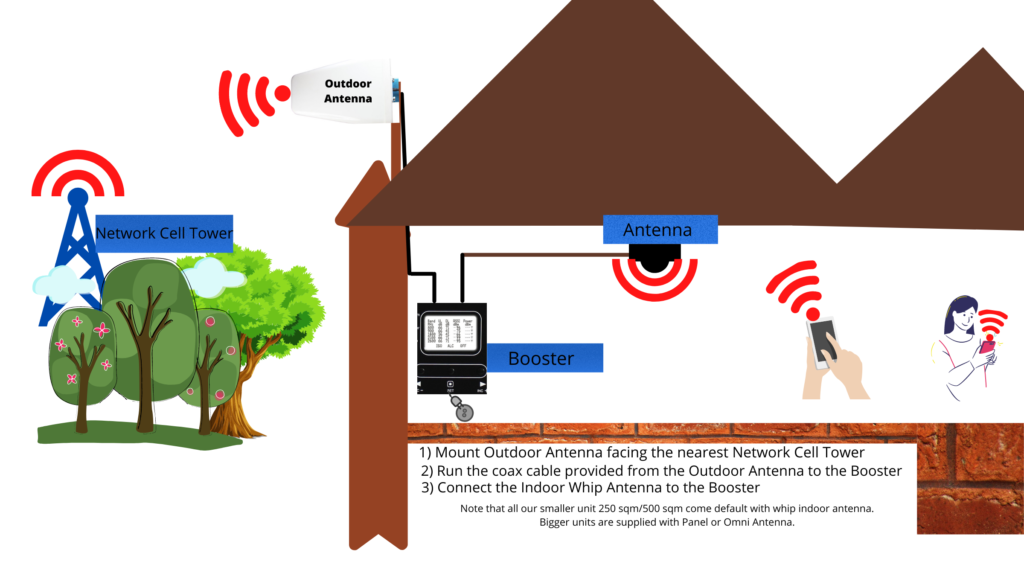 All our Boosters are built around easy and quick installation process (Plug and play).
AN OUTDOOR ANTENNA:  This accessory is one of the most needed kit in the installation of the booster. It is mounted outside the building mostly the roof or highest point in the building and the main function is to pull signals from outside through the coaxial cable to the Booster, this accessory is included free in the package.
10 METRES COAXIAL CABLE: The coaxial cable is connected to the outdoor antenna on the roof on one end and the second end is connected to the mobile Booster that will be install inside the building. The cable help in transferring signals from the external antenna into the repeater.
SIGNAL BOOSTER: The Mobile phone booster is the essential part of the puzzle, once signal is transferred from the roof antenna through the coax cable, it helps amplifies the mobile phone signal in the building through the indoor antenna.
INDOORS ANTENNA: This is the distribution antenna , the mobile booster uses this high power indoor antennas to distribute this signal internally.
AC/DC POWER SUPPLY: The AC/DC power supply and power plug supplies the repeater with all the currents it need to function.
There are few rationales behind poor mobile phone signal booster inside buildings and around certain areas. Some of this reasons ranges from the materials that are used in the construction of the building, the internal structures like insulation materials. The mountainous view and the densely tall trees that surrounds the area also are contributing factor to how minimal mobile phone signals can travel.  But with our signal boosters you are less likely to experience any of this, not even a drop call.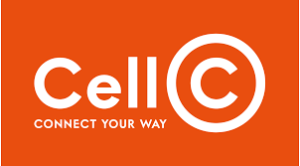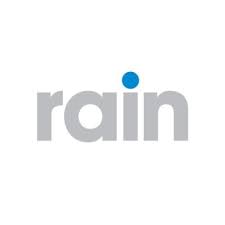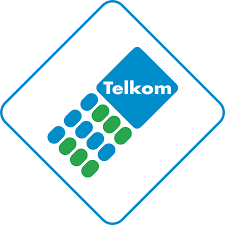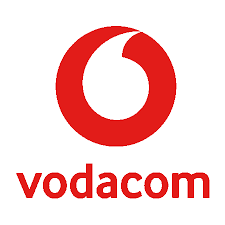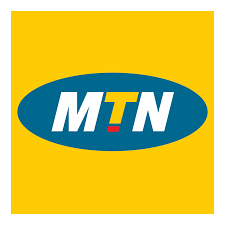 What's Included In The Box
1 x  Ultra 2500 Mobile Booster
1 x Outdoor antenna
1 x 10 meter coax cable
1 x AC/DC Power Supply
1 X Indoor Whip antenna
1 x Easy to work with Installation Manual
Certifications
South Africa Licence Exempt and fully compliance with the Health and Safety Regulations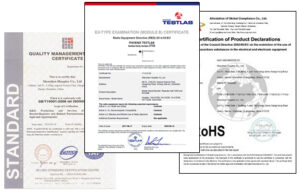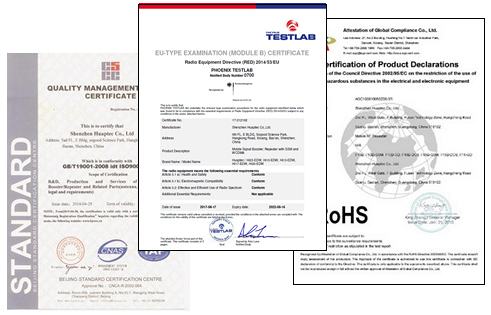 Product Specifications
| | |
| --- | --- |
| SKU | SB918XL |
| Gain | UL 34~65dB DL 39~70dB |
| Power | UL Max 20dBm   DL Max 23dBm |
| Coverage | 2500m2 |
| Frequency | GSM900: UL 890~915MHz – DL 935~960MHz                          GSM1800: UL 1710~1785MHz – DL 1805~1880MHz |
| Ripple in Band | ≦ 5dB |
| Spurious Emission |  ≦ -30dBm ~ -36dBm |
| Max Noise Figure | ≦ 6dB |
| Return Loss | ≦ 3dB |
| Time Delay | ≦ 0.5μs |
| MTBF | > 50000hours |
| Power Supply | AC100~240V 50~60Hz / DC12V 2A (Included) |
| Power Consumption |  < 10 Watt |
| Impendence | 50 Ω |
| Connector | N-Female as standard |
| Cooling | Heatsink convection cooling |
| Dimensions (DxWxH) | 230x130x34mm |
| Weight | 1200 Gram |
| Environment Conditions | IP 40 |
| Humidity | < 90% |
| Operating Temperature | 10°C – 60°C |