Description
2G Vodacom & Cell C Voice, Sms & All 3G Data for up to 1000sqm
The Super 2G Vodacom 1000 Voice & All 3G Data is ICASA approved for GSM voice calls, sms and all 3G network signals for data downloads and uploads across South Africa and Africa. With this Booster, those on Vodacom & Cell C Networks and their partners will enjoy the convenience of considerably better & reliable quality phone calls, text & high-speed 3G internet. And those that are on all the other networks looking to improve their 3G signal primarily for data speed uploads and downloads on the 2100mhz frequency, will also progress with this repeater's expanded 3G internet data coverage of up to 1000sqm.

Networks Covered: 2G & 3G Vodacom, Cell-C, 3G MTN, 3G Telkom, 3G Virgin, Orange|Mascom|Airtel|Zamtel|Econet|Telecel|Movitel etc etc…
Setting Up Your Booster

The Super Vodacom 1000 Voice & All 3G Data amplifier is as easy to mount as any of our boosters. It is basically a plug and play system designed averagely for medium to large premises depending on the setup and requirements. The kit contains a Signal Booster, an outdoor and indoor antenna, a 10-metre coaxial cable, a power supply and an easy-to-use instruction manual.
If you wish to extend signal in more than 8 to 9 rooms, bedrooms or offices and so on we would then suggest that you setup a (DAS) Distribution Antenna System.
We can either guide you over the phone, whatsapp or email on how to go about doing that effectively.  It only consists of a 2 way, 3 way or 4 way splitter, a few extra length of cables and extra antennas so that signal can be distributed equally in corridors or any other areas where thick walls may stop signal from travelling.   The Kit includes a signal booster, a 10 meter coaxial cable, a power supply, an easy-to-use handbook and an indoor and outdoor antenna.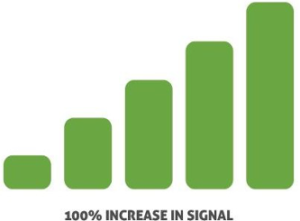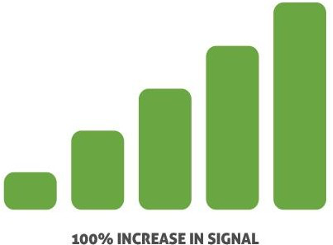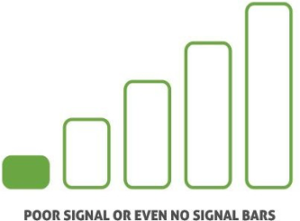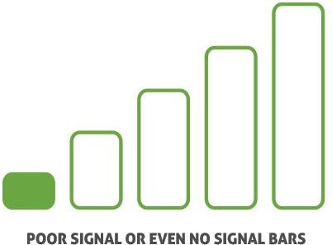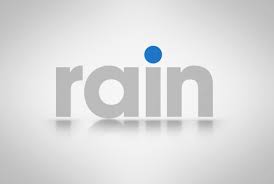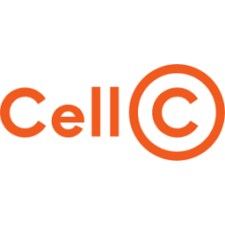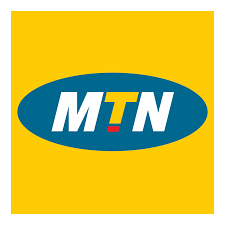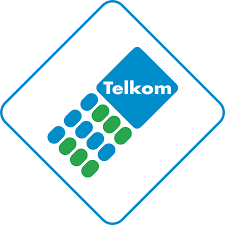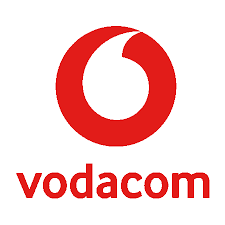 What If You're In An Area Of Very Poor Signal?
Should you find yourself in a significantly erratic signal location, we recommend that you upgrade your choice of order to a stronger unit along with a yagi or parabolic antenna with this 1000sqm unit or even a step or two higher (Maybe even go for our 2500sqm range units or larger application depending on the setting of the premises, area and so on). Simply email, whatsapp or call us so that we can make our best recommendations based on your budget and necessities.
First, you need to find out an appropriate spot direction above the roof preferably where at least one or two bars of a mobile phone signal can be located.  Once established you can then mount your outdoor antenna on a pole pointing in that particular direction, then run the cable down into the property to connect into your amplifier.
It is wise to note however that a yagi or parabolic antenna is recommended if the signal around the property is irregular & unpredictable and if signal keeps dropping below 2 or 1 bar on a regular basis while you're testing the signal prior to purchase but the great news is that as long as you can pick up at least 1 bar of signal nearer or even a few kilometres away from where you need to boost signal, our solution is then guaranteed to definitely work for you.
Once the right position for the outside antenna has been located, and if possible in the general direction of the network provider mast. Do not point directly to the mast as it may cause oscillation and in some circumstances causes the repeater to overload.   It is therefore often better enough to point the antenna slightly to the right or to the left away from the tower of the service provider if visible within line of sight.
Next, join the external antenna cable to the correct port on the booster. The booster's location is fully up to you, however, we advise to secure it inside the house, at least 10 meters away from the outside antenna.  In fact, it is mostly the indoor antenna that needs to be kept away from the outdoor antenna to avoid any negative feedback because the outdoor antenna is the receiver and the indoor one is the donor.
You then securely screw the indoor antenna cable onto the right port of the amplifier until it feels reasonably tight & secure. Plug into the mains and turn on your device using the power supply included in the package. You should then notice that your cell phone signal has increased immediately.
Please feel free to contact our team or send us an e-mail, as we are here if the outcome is not what you expected.
Included In The Box
1 x Super Vodacom 1000 Voice & All 3G Data Booster
1 x Outdoor Panel Antenna
1 x 10 meter Coaxial Cable
1 x AC/DC Power Supply
1 x  Indoor Antenna (Usually Whip Aerial)
1 x Easy to work Installation Manual
Fully Certified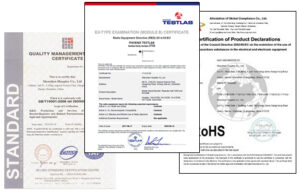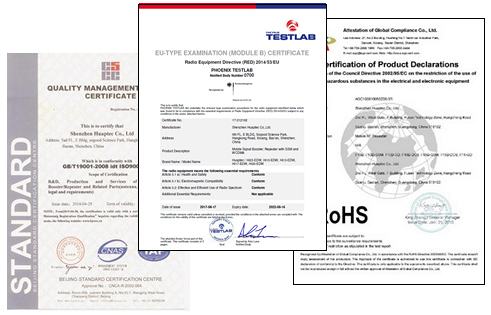 Product Specifications
SKU
SB921L
Gain
UL 35~65dB DL 38~70dB
Power
UL Max 23dBm

DL Max 20dBm

Coverage
1000 m2
Frequency
GSM900:   UL 890~915MHz DL 935~960MHz

WCDA2100: UL 1920~1990MHz DL 2110~2180MHz

Ripple in Band
≦ 5dB
Spurious Emission
 ≦ -30dBm ~ -36dBm
Max Noise Figure
≦ 6dB
Return Loss
≦ 3dB
Time Delay
≦ 0.5μs
MTBF
> 50000hours
Power Supply
AC100~240V 50~60Hz / DC12V 2A (Included)
Power Consumption
 < 10 Watt
Impendence
50 Ω
Connector
N-Female as standard
Cooling
Heatsink convection cooling
Dimensions (DxWxH)
230x130x34mm
Weight
1200 Gram
Environment Conditions
IP 40
Humidity
< 90%
Operating Temperature
10°C – 60°C