Description
SBG 2100P 3G Pro Data for All Networks Booster
This device is specifically built to offer you with greatly improved signal on the 3G data primarily on mobile phones, dongles, card machines, tablets and any other devices that uses a sim card for internet 3G data purposes.  The 3G networks operates on the 2100 MHz and enhances 3G voice and data, with a coverage area of 500 sqm. The latest digital design features a bunch of advanced functions that enables this booster to boost signals for up to 45 people simultaneously.
SBG2100 Pro will  also improve faster data upload and downloads of images, videos and even online gaming on their mobile phones, and any other smart devices that uses a sim card.  Note that while using your smart phone as a hotspot with our wave boosters, you'll be sure to get much better coverage.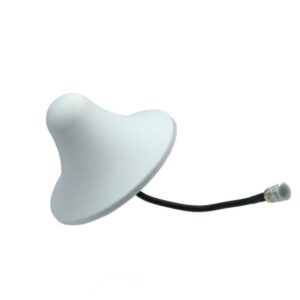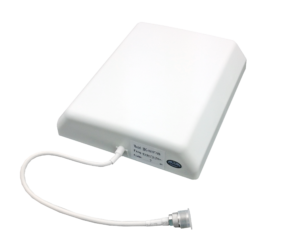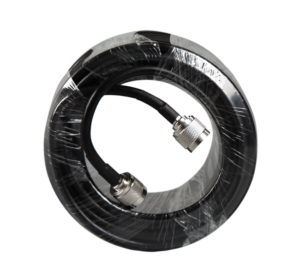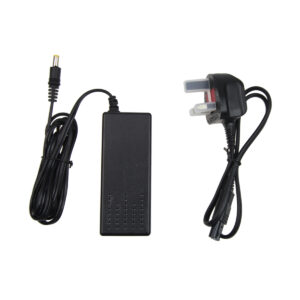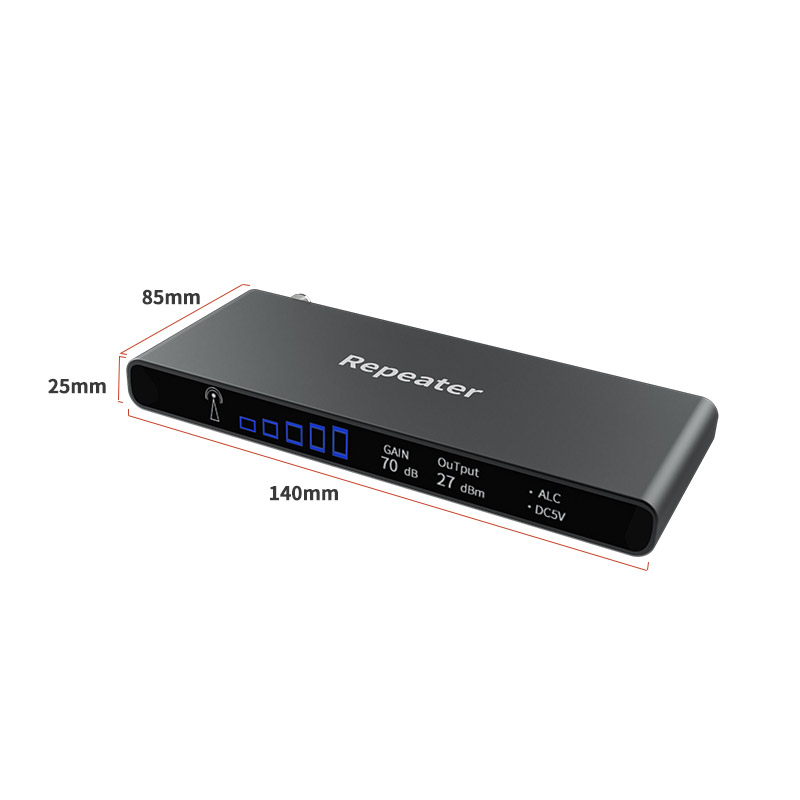 Our 3G Pro Data booster is compatible with all South African 3G Networks 
3G Pro Data is manufactured with some extra power for customers looking to boost their mobile phone signal & any other devices that uses a sim card for 3G VoIP systems and Data. It operates on GSM PRO 2100 Mhz frequency which is a popular bandwidth for 3G internet data in South African and everywhere in Africa. This application provides signal coverage for up to 500 square metres in your offices, warehouses and homes etc.
This device like most others can be converted into a vehicle booster, its portability and durable build keeps it the most recommended for this purpose. It is important to note that it must be shielded with a waterproof materials if you intended for outdoor use.
In an area up to 500 square meters, the SBG2100 3G Pro (2100MHZ) booster delivers a continuous uninterrupted enhanced range of cell phone signal, resulting in a complete eradication of call drops for extraordinarily rapid & impressive uploads and downloads. The 3G Pro 2100Mhz is built to make sure you never again encounter drop calls.
There is also an EASY TO WORK with installation Manual that comes with every booster that you purchase from us making it an easy plug and play equipment.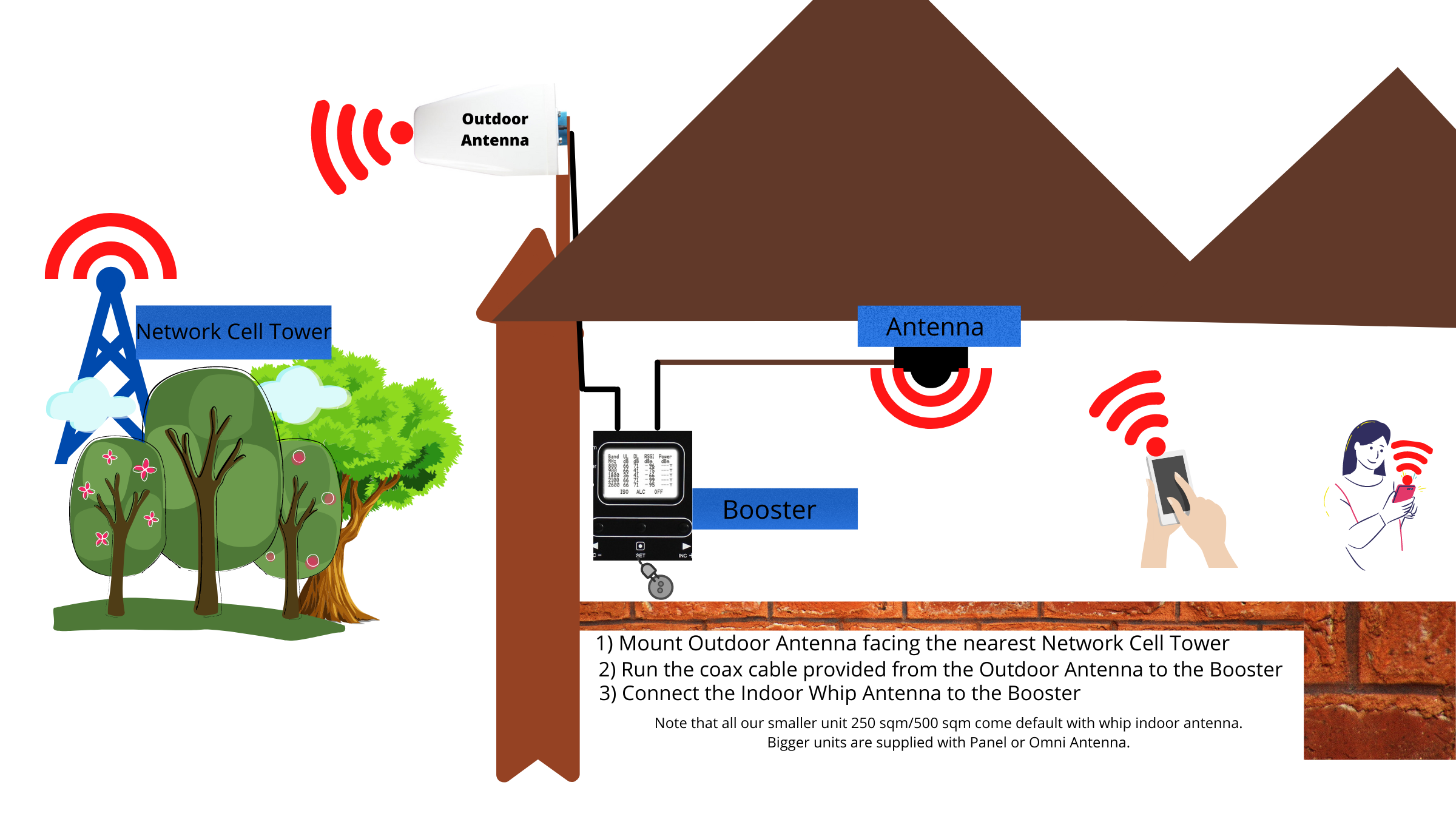 Your Installation guide for SBG2100 Pro

We know how you feel when you purchase an item and find it especially difficult to install.  Having gathered all the valuable feedback from our customers and from our comprehensive research. We have built our devices around easy and quick installation (Plug and play)
The 3G PRO DATA mobile booster, is no different in installation process and is shipped with the below accessories.
AN OUTDOOR ANTENNA:  This accessory is one of the most needed kit in the installation of the booster, it is mounted outside on the highest point of the building or possibly where there is the most signal outside the building. it helps pull signal through a Coaxial cable into the Mobile booster.
10 METRES COAXIAL CABLE: The coaxial cable is connected to the outdoor antenna on the roof on one end and the second end is connected to the mobile Booster that will be located inside the building. The cable help in transferring signals from the external antenna into the repeater.
INDOOR GSM REPEATER: The Mobile phone booster is the essential part of the puzzle, once signal is transferred from the roof antenna through the coax cable, it helps amplifies the mobile phone signal in the building through the indoor antenna.
INDOORS ANTENNA: This is the distribution antenna , the mobile booster uses this high power indoor antennas to distribute this signal internally.
AC/DC POWER SUPPLY: The AC/DC power supply and power plug supplies the repeater with all the currents it need to function.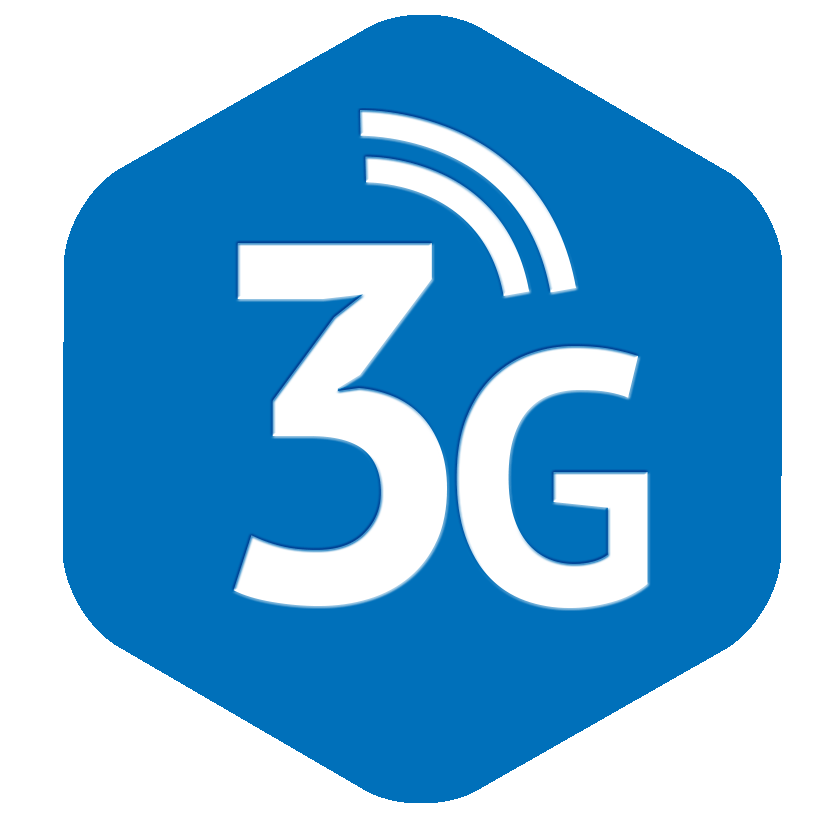 What's Included in the Box With your Booster
1 x  3G PRO DATA Mobile Booster
1 x Outdoor antenna
1 x 10 meter coax cable
1 x AC/DC Power Supply
1 X Indoor Whip antenna
1 x Easy to work with Installation Manual
Certified
Licence Exempt and ICASA approved for compliance with Health and Safety Regulations.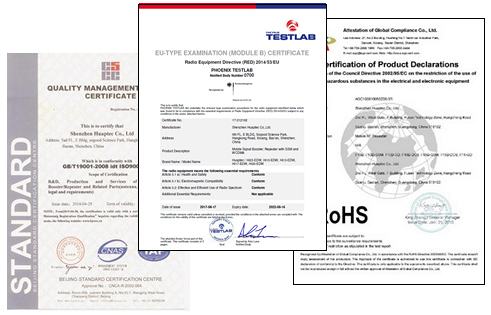 Specifications
| | |
| --- | --- |
| SKU | SBG2100Pro |
| Gain | UL 37~70dB   DL Max 42~73dB |
| Power | UL Max 23dBm  DL Max 27dBm |
| Coverage | 500m2 |
| Frequency | UL 1920~1990MHz – DL 2110~2180MHz |
| Ripple in Band | ≦ 5dB |
| Spurious Emission |  ≦ -30dBm ~ -36dBm |
| Max Noise Figure | ≦ 6dB |
| Return Loss | ≦ 3dB |
| Time Delay | ≦ 0.5μs |
| MTBF | > 50000hours |
| Power Supply | AC100~240V 50~60Hz / DC12V 2A (Included) |
| Power Consumption |  < 10 Watt |
| Impendence | 50 Ω |
| Connector | N-Female as standard |
| Cooling | Heatsink convection cooling |
| Dimensions (DxWxH) | 230x130x34mm |
| Weight | 1200 Gram |
| Environment Conditions | IP 40 |
| Humidity | < 90% |
| Operating Temperature | 10°C – 60°C |